Today, MGFD consists of Fire Chief Michael Linton who is supported by local volunteer personnel. There are two MGFD stations equipped with the latest technology including WIFI and satellite connectivity, and emergency generator power supply should land-based communications and power fail. MGFD operates a Type III 1998 International Model 15 Brush Engine, A Type IV Ford F-550 with 4-wheel drive capabilities equipped with standard fire suppression equipment.
The Department, like most today in the United States, is a non-profit organization and maintains equipment and supplies through donations and grants that must stretch to cover ever mounting service costs. We are gracious to accept any donation to the Department, and deeply appreciate all the help we have received over the years. We again applaud our volunteers, the men and women who sacrifice so much for our protection.
Job Opportunity
CLICK FOR APPLICATION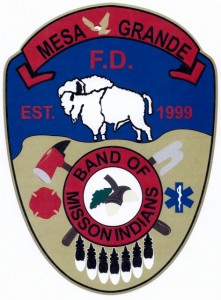 CAREER OPPORTUNITY:
Fire Captain or Fire Apparatus Engineer Firefighter/EMT or Firefighter Paramedic
$40,000 – $60,000 DOE (Full Time Paid Benefits, 401K @ 7%, Vision, Dental)
CLICK ON LINK ABOVE FOR MORE DETAILS
Donations
It is the intent of MGFD to accept the donation of goods, services, funding or property granted by businesses, non-profit organizations, or private citizens. Common donations to the Department include, but are not limited to, park and recreation equipment, trees and funding for Department programs.
Each donor shall receive a letter from the Tribal Chairman. The Department receiving the donation shall prepare a letter of appreciation for the Fire Chief's signature. All letters of appreciation shall include the value, description and intended use of the donation received. All donations are tax deductible, and any canceled check, Department receipt or letter of appreciation serves as proof of the donation.
Links