The Mesa Grande General Council created the Mesa Grande Economic Development Authority in 2012 to consider business opportunities and create jobs on the reservation. Since its creation, the MGEDA has helped reduce the unemployment percentage and have entered into many opportunities with both private and government businesses.
Mesa Grande Economic Development Authority
The Mesa Grande Band of Mission Indians has established the Mesa Grande Economic Development Authority (MGEDA) to review and submit business strategies to the Business Committee for creation and reporting to the General Council. It is a subdivision of the tribal government, and possesses all of the privileges and immunities of the Band.
The purpose of the MGEDA is to identify economic development opportunities and business ventures for consideration by the Business Committee that will assist the Band in raising governmental revenues and creating jobs. The MGEDA is charged with the responsibility of conducting due diligence with regard to each potential opportunity or venture.
Tekamuk Enterprises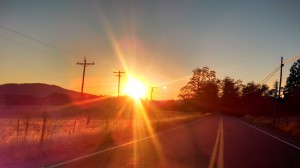 The Business Committee of the Mesa Grand Band has been authorized to charter and create various businesses in order to further the Band's economic initiatives. As of now, several Tribal Chartered Corporations have been created and are in operation for the tribe. A Tribal holding company, Tekamuk Enterprises, has been chartered and a section 17 application has been submitted to the U.S. government for approval.  The Band is currently pursuing business interests in several areas, including renewable energy development, waste management and recycling, training and event production and vendor services to private and government business. For more information on these initiatives, please visit our
The current members of the MGEDA are:
VIRGIL F. OYOS, JR.: Chairman, Mesa Grande Band of Mission Indians Business Committee; President, Mesa Grande Economic Development Authority, President, Tekamuk Enterprises; President, Tekamuk Capital; Committee, Member, Kumeyaay Heritage Preservation Committee; Committee Member, Kumeyaay Land Conservancy; Warehouseman/Truck Driver, Coast Citrus Distributors; Member, Teamsters Union 542; Music/Concert-goer; Outdoors Enthusiast; Life-long San Diego Charger Fan; Permanent Resident, Mesa Grande Indian Reservation.
CURTIS V. LACHUSA: Councilman, Mesa Grande Band of Mission Indians Business Committee; Vice President, Mesa Grande Economic Development Authority; Treasurer, Tekamuk Enterprises; Treasurer, Tekamuk Capital; Treasurer, Tekamuk Training and Events; Treasurer, Tekamuk Environmental Management; NREMT-Paramedic (P8072424) California State (P31586), Hawaii State (P-2040), San Diego County Paramedic (P-11829), Mountain Valley Paramedic (P31586) Serving Alpine, Amador, Calaveras, Mariposa and Stanislaus Counties; California State Fire Marshal Firefighter 1 #1998008; Mesa Grande Fire Department Captain, Mercy Medical Transport Paramedic; San Pasqual Reservation Fire Academy Class 1 with honor; California State Fire Marshal Training Instructor 1A, 1B, 1C; Instructor San Pasqual Reservation Fire Academy, EMT-B Instructor Pala Reservation Mercy Medical Transportation, Borrego Springs Fire Protection District; Cinematography & Fine Arts, Palomar College; Palo Verde College, Fire Sciences; Member, Teamsters Union Local 542, San Diego; Published Graphic Artist/Illustrator; Web Design Development; permanent resident, Mesa Grande Indian Reservation.
MARSHA S. KELLY: Secretary, Mesa Grande Economic Development Authority. Founder, MSK Ventures, Inc., strategic communications and management firm providing consulting services to private sector, non-profit and tribal clients, including the Minnesota Indian Gaming Association (MIGA) since 1992. Current and former clients in health care, energy and economic development. Recipieint of Lignite Energy Council Distinguished Service Award for Public Relations, 2008. B.S., English/Speech Communications (magna cum laude), University of Minnesota.
MICHELLE L. HOLIDAY: Director, Mesa Grande Economic Development Authority, Michelle Holiday & Associates is a Native woman-owned consulting company specializing in tribal energy and economic development, stakeholder relations, public affairs, business development, permitting and siting transmission projects, communications strategy, project management, and strategic planning. With many years of relevant experience and success in tribal, government, and private sectors, Michelle is an industry expert that intimately understands existing challenges, opportunities and solutions within the sector. By being strategically focused and uniquely qualified, she knows how to look beyond the current environment to envision what is on the horizon for clients.
As a member of the Iowa Tribe of Oklahoma, Michelle Holiday – also known as Na-Sta' Peme or "Good Heart Woman" – is deeply connected to her Tribal heritage, which continues to contribute greatly to her identity, career path, work ethic and commitment to helping to represent Native American tribes.
Michelle has had an expansive career in helping to advise senior executives as their subject matter expert on energy policy, utilities, business strategy and tribal matters. During her time with Edison International and Southern California Edison (SCE), she held various management positions in their government affairs, public affairs, customer service, and equal opportunity departments allowing her to work on energy policy, large transmission, independent power and renewable projects, stakeholder engagement and diversity initiatives.
After more than 20 years of public affairs, tribal and energy industry experience, the company's founder, Michelle L. Holiday is uniquely positioned to help clients successfully navigate from the tribal council chamber to corporate board room and Congressional offices.
Patricia Martinez: Treasurer, Mesa Grande Economic Development Authority
Created by the General Council in January of 2013, the Economic Development Authority is charged with creation and operation of Tribal businesses. This includes Tribally Chartered Corporations as well as development of Section 17 Chartered Corporations, Hub Zone and 8(a) certified ventures. The MGEDA consists of (5) Board of Directors appointed by the Business Committee at the direction of the General Council. The MGEDA can be contacted at 760-782-3818 or FAX 760-782-0795
The Members of the EDA Board of Directors:
Staff of Advisors and Consultants: